Dental Implants — Ormond Beach, FL
Replace Missing Teeth with the Next Best Thing
Here in Ormond Beach, FL, we're happy to offer several high-quality and long-lasting tooth loss solutions. However, our doctors highly recommend dental implants for almost any patient missing one, several, or all of their pearly whites. When it comes to replacing missing teeth with the next best thing, nothing compares to dental implants! Dental implants are designed to replicate the entire shape of your natural tooth, creating results that are impressively durable and lifelike. They can help you regain not just a complete, functioning smile, but also the quality of life you deserve. Contact Brown & Nawrocki Restorative & Cosmetic Dentistry today to schedule your first consultation with our experienced doctors and team members, or if you have any questions we can help you with.
Why Choose Brown & Nawrocki Restorative & Cosmetic Dentistry For Dental Implants?
#1 Entire Dental Implant Treatment Completed Under One Roof
#2 Reasonable Dental Implant Prices & Flexible Financing Options
#3 Hybridge-Certified & Highly Experienced Implant Dentist
What Are Dental Implants?
The amazing success behind dental implants is actually pretty simple. These small, metal posts are inserted into the jawbone in order to replace your missing tooth root. Traditional services like dentures and dental bridges don't bother with replacing the roots of missing teeth, only the white crown that everyone sees. But without a functioning tooth root in place, these options tend to leave a lot to be desired in terms of stability, comfort, and function. Not only that, but the bone tissue in the jaw will fall victim to gradual deterioration, and your oral health and facial appearance can suffer as a result.
By providing a comprehensive replacement that perfectly mimics the root's original function, patients can remain healthier in the long run with dental implants. The implant posts fuse with the jawbone to form a reliable foundation and continue to stimulate a healthy jawbone. On top of the post is a custom-made crown, bridge, or denture that will blend in perfectly with the rest of your teeth. Rebuilding missing teeth like this is the only way to regain a smile that looks, feels, and functions just like natural!
The 4 Step Dental Implant Process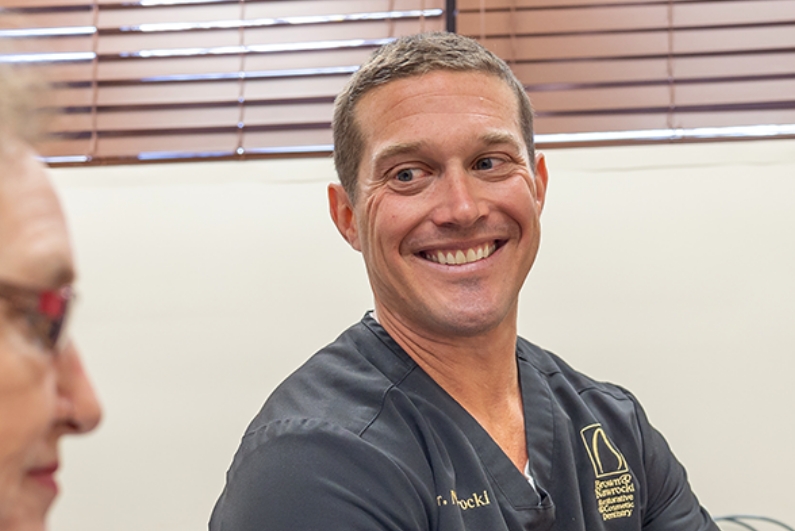 Unlike other tooth replacement options, dental implants require a multistep process that spans several months. While this may sound somewhat complicated or overwhelming at first, it's actually quite simple once you look at each stage. One of the key differences is the presence of a titanium post that integrates with your jaw, which needs to be surgically implanted into your jawbone. No matter how many questions you have about dental implants, we'll make sure that you understand every phase of your treatment before you begin it. We want you feeling as confident about your treatment as we are!
Read More
Initial Dental Implant Consultation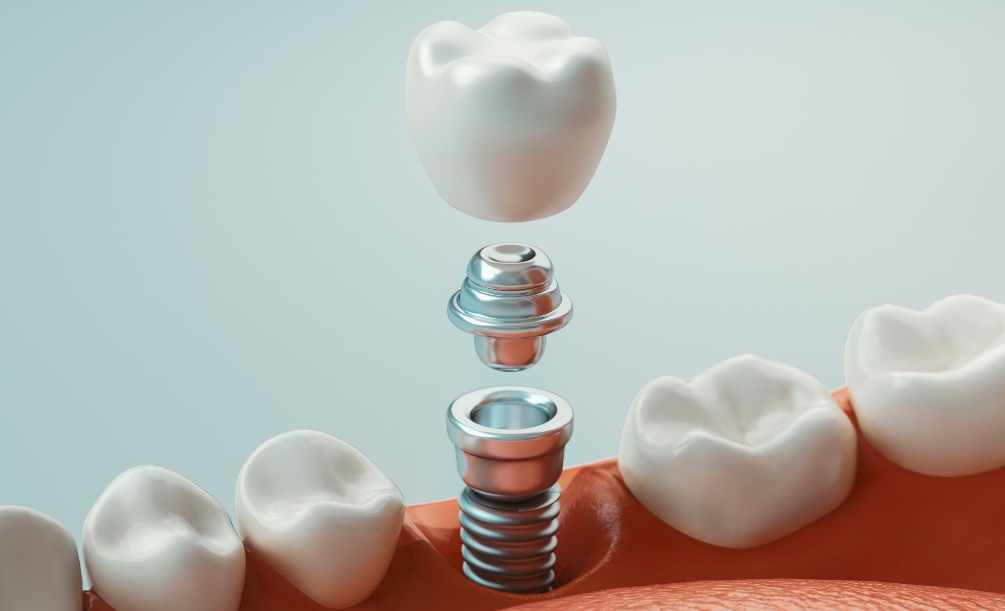 At your very first appointment, our office will need to perform a detailed examination of your mouth and current oral health condition. With the help of our advanced technology, we'll be able to learn a lot about your jaw, bone health, gum health, and other aspects regarding your eligibility to receive dental implants. This includes technology like our in-house CT cone beam scanner, which utilizes 3D imaging to create comprehensive representations of your unique smile and facial structures. Following all necessary scans, we'll know for sure if dental implants are right for you.
In many cases, patients will need to have issues like tooth decay, gum disease, and inadequate jawbone addressed before moving on with dental implant treatment. These problems could potentially threaten the success of your dental implants, which is why it's essential that we take care of them first. Once we've helped you plan for and complete preliminary treatments like gum disease therapy or bone grafting, we'll schedule your dental implant surgery.
Dental Implant Surgery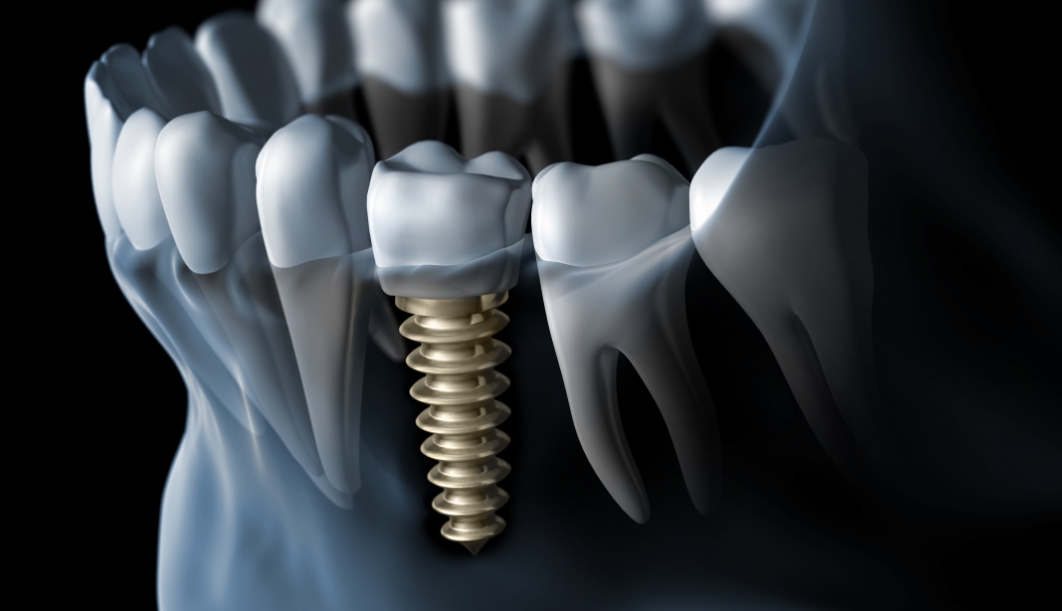 In order to stay in place for decades at a time, dental implants need to have a stable foundation inside the jawbone. At Brown & Nawrocki Restorative & Cosmetic Dentistry, we're proud to be able to offer every step of the treatment in-house for maximum patient convenience, including dental implant surgery. As the only prosthodontist in the Ormond Beach area, Dr. Andrew Nawrocki specializes in replacing missing teeth, and he will personally perform every step of your dental implant treatment to ensure you feel as comfortable and confident as possible.
During your surgery, we numb your mouth, administer any sedation if requested, then create a small hole inside your jaw for the implant to be inserted. After closing the gum tissue over the implant post, we'll need to wait for the implant to begin fusing with your natural bone tissue. Our office always makes sure to complete comprehensive treatment planning ahead of time in order to make your care as predictable as possible. When surgery is complete, you'll speak with our team to get advice on managing your oral health until your follow-up appointment.
Dental Implant Osseointegration & Abutment Placement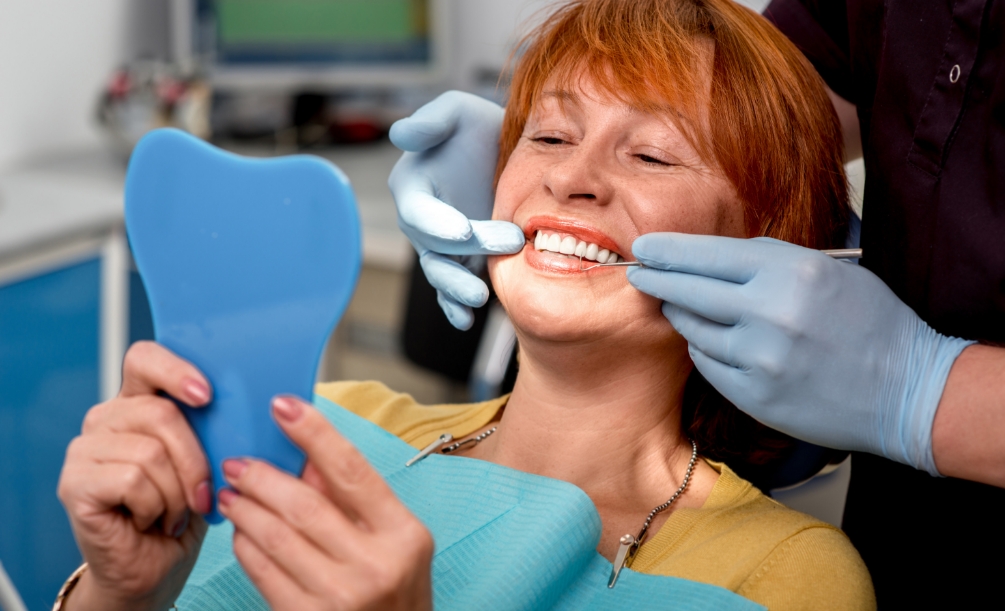 The process in which the biocompatible titanium post integrates with your existing bone tissue is known as osseointegration. While this process ensures the implant remains stable for decades to come, it does require between four and six months to complete. Somewhere down the line, we'll be able to place an abutment over the visible portion of your implant. This portion provides a foundation for your permanent restoration. Once attached, a few more weeks of healing are needed before the restoration is placed. This is the case whether you're receiving a crown, bridge, or denture.
Delivery of Dental Implant Restorations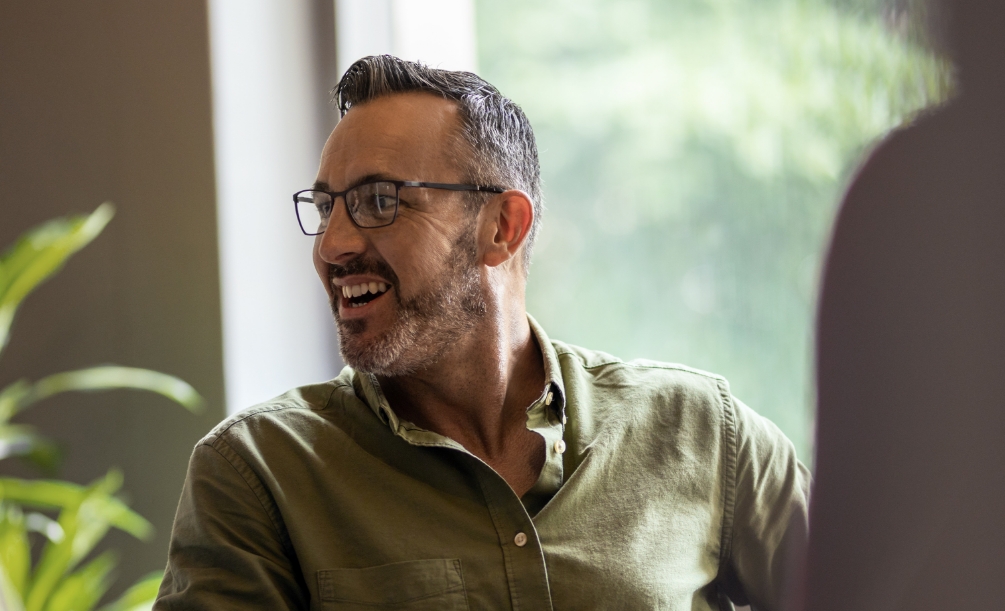 Once both your gum and bone tissue have completely healed, we can confidently attach the restoration directly to the implants. Your restorations are not only made from lifelike materials to ensure your smile looks natural-looking from top-to-bottom, but they are fully personalized to make your bite completely even. When you receive your permanent restoration, we'll also go over the best practices to maintain at home to ensure your new smile lasts for several decades as intended.
Benefits of Dental Implants
Dental implants in Ormond Beach are one of the most highly recommended treatments to replace missing teeth because they offer a wide array of benefits that distinguish them from traditional restorations. Because they restore the entire structure of missing teeth, they are able to offer more than simply aesthetic advantages. To learn how dental implants can drastically affect your life by improving your confidence and physical and oral health, read on or schedule a consultation with our team.
Read More
Day-to-Day Benefits
Eat all of your favorite foods without having to worry about your restoration's instability. Whether you're chewing on a piece of steak or crusty bread, your dental implants won't budge at all, allowing you to indulge with confidence.
Just like natural teeth, dental implants are simple to care for. By taking the time to brush for two minutes each day, rinse your mouth, and floss, you'll be able to keep your mouth clean.
Something as simple as having a complete smile can help you enjoy daily life more, like interacting with one of your coworkers without worrying about what they're thinking about your incomplete grin. With this newfound confidence, you can do more without self-consciousness about your smile bringing you down.
Health Benefits
Because dental implants restore the root structure of your teeth in addition to the biting surface, you're able to maintain healthy jawbone density and keep your natural facial structure. Traditional restorations don't offer this benefit due to their aesthetic-centered design.
If you have one or several missing gaps in an arch, replacing them with dental implants will help support your surrounding teeth without needing to alter them. With traditional bridges, a small portion of your natural, healthy tooth enamel needs to be altered for placement. Because your restoration will be secured to dental implants instead, you won't need to worry about impacting the health or structure of your other teeth.
Replacing missing teeth with dental implants can reduce your risk of developing oral health problems by making it easier to clean your mouth. Filling gaps in your arch can eliminate nooks and crannies that can harbor plaque, food debris, and tartar that leads to cavities and gum disease.
Long-Term Benefits
The modern dental implant treatment has been nearly perfected and boasts an impressive 95% success rate, even 10 years after their placement! This helps many patients feel comfortable moving forward with the procedure, knowing that their investment in money and time will all be well worth it.
Unlike traditional dentures and bridges that last an average of five to seven years, dental implants have been shown to last 35 or more years with the proper maintenance. This not only saves you from needing to visit your dentist as often, but it also saves you money by eliminating the need for frequent repairs and replacements.
By visiting your implant dentist in Ormond Beach and moving forward with treatment, you're investing time into improving your overall quality of life for decades to come. That's truly a priceless long-term advantage.
Who Dental Implants Can Help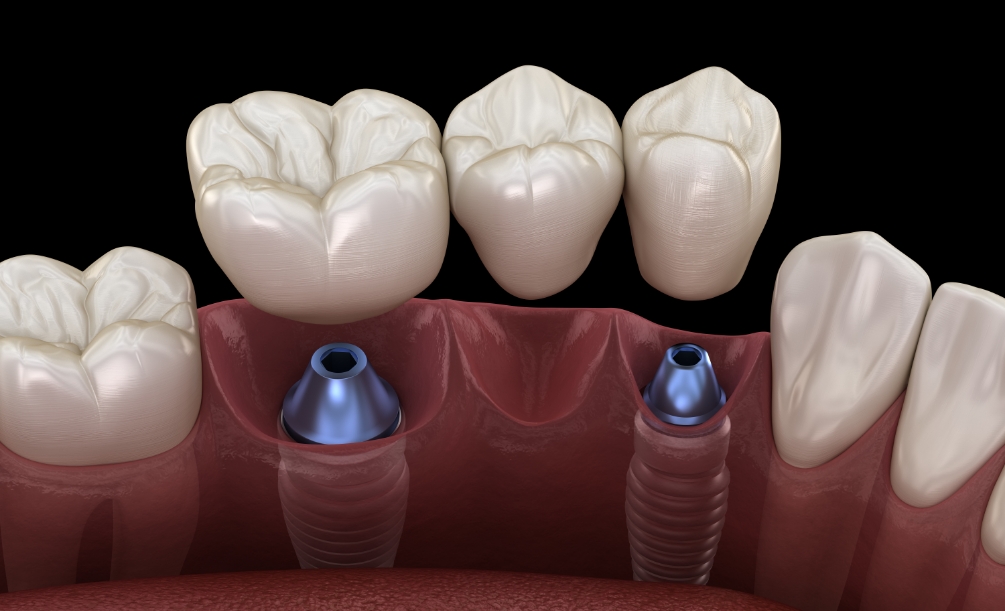 If you are missing teeth or wearing a loose denture, we can help. Dental implants work to restore your smile and confidence. We offer a wide range of options for patients based on their individual needs. The best option, especially if the missing tooth space has no surrounding teeth, is a dental implant. A dental implant will give you optimum functionality as well as an aesthetic solution.
Read More
Who Is a Good Candidate for Dental Implants?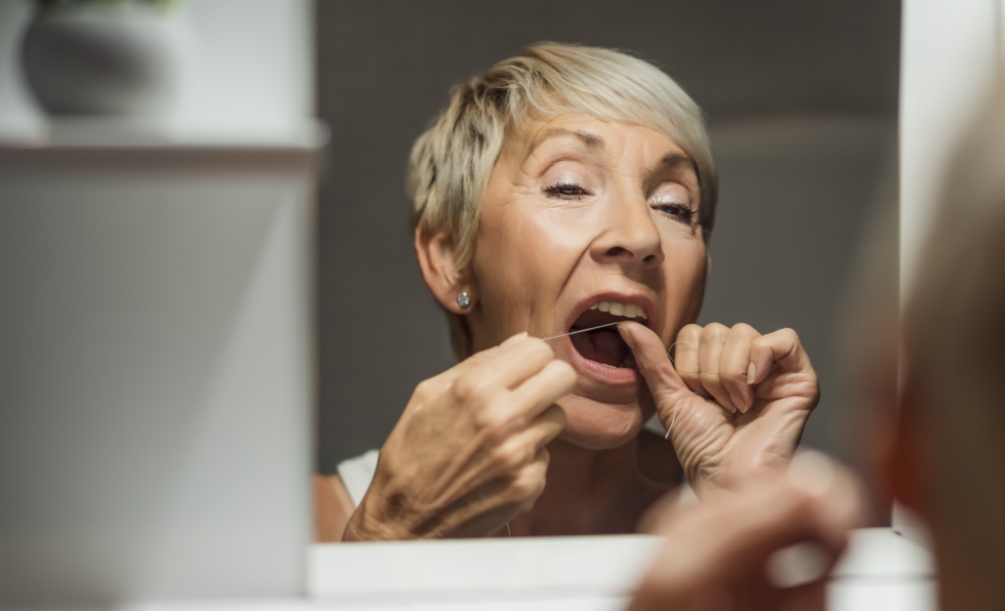 Most people who have good oral health and adequate jawbone density are candidates for dental implants, but you will still need a comprehensive consultation. Besides a visual exam, a CT scan is used to assess your oral health. A customized treatment plan is created based on how many teeth you are missing.
Missing 1 Tooth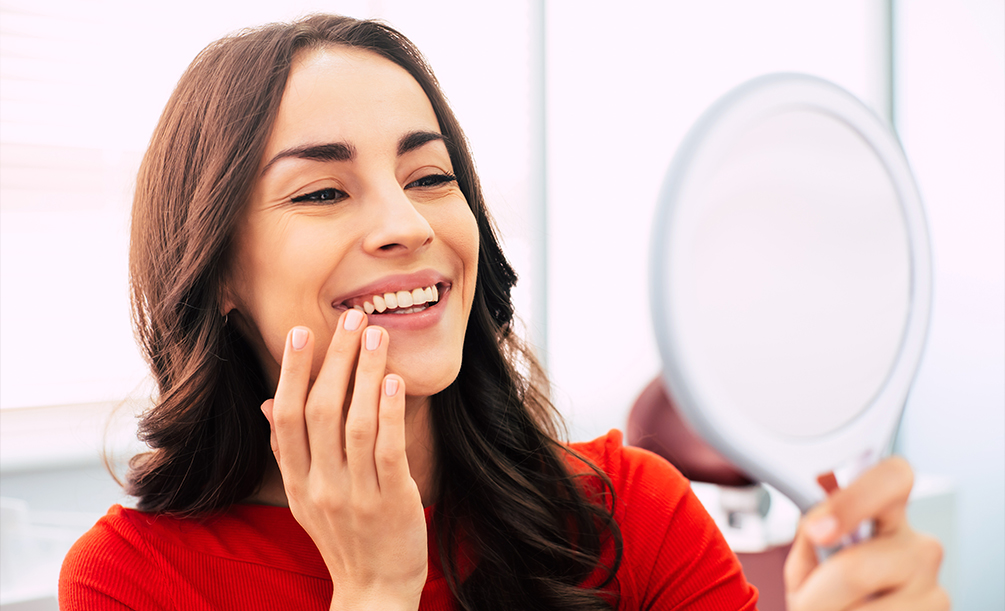 An implant replaces both the lost natural tooth and its root. This is a great alternative to a bridge, which requires the teeth adjacent to the missing tooth be crowned. The implant's root also helps to better preserve the bone and keep it healthy.
Missing Multiple Teeth
Bridges or partial dentures held in place with dental implants will replace both your lost natural teeth and some of the roots without needing support from the adjacent teeth as with a traditional fixed bridge or partial. The implant's root also helps to better preserve the bone and keep it healthy.
Missing All Teeth
Dentures that are supported by dental implants are more comfortable and stable than conventional dentures, allowing you to retain a more natural biting and chewing capacity. In addition to fixed (permanent) implant dentures, patients can also select "overdentures" that are removable for convenient cleaning and storage. Either way, anchoring a full denture in place with dental implants allows you to overcome practically all of the downfalls of traditional dentures!
As an alternative to a traditional implant denture, you could choose All-On-4. Only 4 implant posts are used to support the denture, but you still enjoy exceptional stability. Besides using fewer posts, All-On-4 offers other benefits as well. The posts are placed at an angle in the thickest part of your jaw. This can often eliminate the need for bone grafting if you have lost density in your jaw. In addition, you can be fitted for a temporary denture the same day as your placement surgery, so you do not need to go without your teeth while you heal.
As another possible alternative to traditional implant treatment, our practice also offers Hybridge dental implants for patients who have lost all of their teeth and are in need of a fast, reliable replacement that can be completed in as little as one appointment. As a Hybridge-Certified implant dentist, Dr. Nawrocki has all the special training and equipment needed to ensure your treatment goes as smoothly as possible.
Understanding the Cost of Dental Implants
One of the facts of life is that you get what you pay for, and when it comes to dental implants there is no exception. Largely considered to be a long-term investment, dental implants not only rebuild your smile, but protect your oral health and make it easier to eat your favorite foods. With that said, there are many factors that can influence your final cost. Below, you can learn more about what to expect.
Read More
Preliminary Treatments & Dental Implant Surgery
If you need to have preliminary treatments completed before dental implants can effectively be placed, it's important to recognize that these procedures will increase the total cost of your care. For example, gum disease therapy is required to treat infections prior to surgery, and sometimes teeth need to be extracted to make room for complex restorations. When receiving anesthesia during surgery, that also incurs a specific cost. Thankfully, our practice performs every step of treatment in-office, so you'll find your fees to be more compact and easier to understand.
The Parts of Your Dental Implant
In terms of the implant itself, you can expect costs to increase if you need multiple to replace teeth, rather than just one. In addition, different materials can affect the overall price tag of your individual implants as well as the manufacturer the dentist receives them from. Much like how there are different makes and models of cars, there are different implants that may last longer or work more effectively. Dr. Nawrocki will always be transparent about the materials he uses and where he gets his dental implants, so feel free to ask him during your dedicated consultation.
Final Implant Restoration
It's clear that when you need to replace multiple teeth, different restorations need to be designed to accommodate the open gaps in your smile. While dental crowns are used to replace single teeth, you'll find that our office makes use of bridges, partial dentures, and full dentures to replace multiple or all the teeth in your smile. We'll confirm the restoration that will best fit your needs at your initial appointment.
Does My Dental Insurance Cover Dental Implants?
In most cases, dental insurance doesn't offer coverage for dental implants because they aren't seen as medically necessary. With that said, there are some procedures that can receive coverage depending on the plan you have. Our team members are trained to review the details of your plan and have years of experience helping patients maximize benefits to the fullest. In some cases, the restoration itself or preliminary treatment can receive coverage, albeit at a percentage.
Making Dental Implants Affordable
Just because you don't have dental insurance doesn't mean you can't replace teeth via dental implants. For example, many patients make use of CareCredit, a third-party financing option that allows you to pay for dental care in more manageable portions. This enables families and individuals to make expensive dental treatments fit into just about any budget. On top of that, most CareCredit plans come with little-to-zero interest attached. If you are a new patient, you can have $100 go towards your dental implant treatment as well!
Maintaining & Caring for Your Dental Implants
Many men and women choose implant treatment over more traditional tooth replacement options due to the long-lasting nature of dental implants. While crowns and bridges must be replaced periodically, dental implants can often last for decades! Of course, if you want to maintain your dental implants for as long as possible, you will have to take good care of them. But don't worry, our team at Brown & Nawrocki Restorative & Cosmetic Dentistry can help! Below are some important tips for dental implant care in Ormond Beach.
Read More
Make Oral Hygiene a Priority
Prioritizing your oral hygiene routine after replacing missing teeth with dental implants is very important. Although implant-supported teeth cannot get cavities, bacteria can still attack nearby gums and teeth. Peri-implantitis, an infection of the tissues surrounding a dental implant, can eventually lead to severe bone deterioration and even implant failure.
To avoid peri-implantitis, tooth decay and other common dental issues, keep brushing your teeth at least twice a day. Be sure to brush for a full two minutes each time and clean the inside, outside and top of your teeth. In addition, be sure to floss at least once a day to remove bits of food debris. If you find it difficult to floss around your dental implant, try using a water flosser or an interdental brush instead.
Finally, incorporate an anti-bacterial mouthwash into your daily oral hygiene routine if you do not already use one. Rinsing your mouth daily with mouthwash can help kill any germs that avoid your toothbrush and floss.
Protect Your Dental Implants
No matter how gifted you are as an athlete, accidental collisions can occur when playing recreational sports. If an aggressive elbow or loose ball hits your mouth and damages your dental implant, it may need to be removed. To shield your smile from harm, we recommend wearing a protective mouthguard whenever you play basketball, football or other contact sports.
Teeth grinding, also known as bruxism, can also damage both natural teeth and dental implants in Ormond Beach. Often caused by daily stress and anxiety, bruxism can lead to bone loss around a dental implant or even implant failure. If you know or suspect that you grind your teeth or clench your jaw at night, consider wearing a nightguard while you sleep.
Finally, avoid daily behavior that can easily damage both teeth and dental implants, such as chewing on ice or using your teeth to open packages.
Schedule Regular Dental Checkups
The early warning signs of some oral health issues are often hard to notice at home in the mirror. That is why regular checkups and professional cleanings are key to maintaining a healthy smile. Biannual dental exams at our office give Dr. Nawrocki the opportunity to inspect your implants for any signs of trouble. Catching peri-implantitis and other implant-related problems early on is critical to be able to successfully treat them.
Has it been more than six months since your last checkup? Then do not wait to schedule your next appointment! You will be in good hands with Dr. Andrew Nawrocki, an experienced implant dentist in Ormond Beach and a proud Fellow of the International Congress of Oral Implantology.
Dental Implants Post-Op Instructions
Our dentists are trained to place dental implants all under one roof, which means they are also trained to provide helpful tips on what you'll need to do immediately following your surgery. They'll break down all post-op instructions that your recovery is as smooth and simple as possible. As you'll learn below, post-op is not relatively complicated, but it is very important to keep in mind after your implants have been placed. If you have questions about your dental implant post-op instructions in Ormond Beach, please don't hesitate to give us a call!
Read More
What to Do Directly After Dental Implant Surgery
While implant surgery can be an involved and time-consuming process, you can recover comfortably when you keep the right aftercare steps in mind. Soon enough, you'll have not only a complete smile, but a healthy one as well.
With that said, you'll need to make sure that the blood clot on the surgical site is completely untouched so the gums can begin the healing process. For example, to prevent disturbing the implant site, you'll need to avoid:
Drinking from straws
Smoking
Placing your fingers or tongue on the surgery site
Common Side Effects
It can be difficult to know which symptoms are normal vs. abnormal if you've never had oral surgery before. For example, you should know that initial discomfort is normal and will go away on its own after enough time has passed. If your discomfort appears to be getting worse, get in touch with our office.
Furthermore, the following side effects can be expected following your dental implant placement:
Intermittent or minimal bleeding: This can be managed by applying gentle pressure on the surgical site using gauze, which our office will provide.
Swelling: This symptom can last for over a week, but can be managed with cold compresses applied on the jaw for 10-minute intervals
Mild discomfort: This can be alleviated with prescription medications from our office.
Diet
You should make it a priority to stock up on foods ahead of your implant surgery so that you don't have to travel to purchase meals you can eat safely. For example, we recommend that you have the following foods on hand ahead of your treatment:
Applesauce
Yogurt
Fruits (for smoothies!)
Ice cream
Mashed potatoes
Pudding
Cold soups
Soft-cooked pasta
Eggs
As your discomfort wanes, you can start to transition back to more chewy foods. However, you should continue avoiding the implant site as you eat.
Health & Oral Hygiene
Keeping your mouth clean is crucial after your surgery. This ensures your implant can properly fuse with your bone tissue. The best oral care tips to maintain at home include the following:
Brush your teeth as normal (i.e. two minutes at a time twice a day) while making sure to be extremely careful around the surgery area.
Floss at least once a day.
Use salt water to rinse your mouth out two to three times a day. We can also prescribe an oral rinse to keep your mouth clean of bacteria as you heal. We do not recommend using mouth wash containing alcohol as this can cause the mouth to dry out.
What to Do After Your New Teeth Are Attached
After your implants are fully healed, you'll be able to receive your dedicated restoration! When the restoration is attached, it's normal to experience a little sensitivity in the gums. With painkillers on hand, managing this should be relatively straightforward. However, if you notice bleeding or swelling, call us as this is not normal when the restoration is placed.
Dental Implant FAQs
While dental implants have become incredibly popular over the years, we understand if you still have concerns about treatment or aren't sure if it's right for you. Dr. Brown and Dr. Nawrocki hear you, which is why they've included a handful of the most common questions they've heard below for your convenience, as well as their responses! Of course, you're always welcome to give our office a call directly if your question is not mentioned. After all, we want you to feel as confident as possible about your future tooth replacement!
Read More
Do Dental Implants Feel Natural?
After the implants are placed, they should feel almost indistinguishable from your natural teeth. Since the implants themselves do not have any nerve endings, you shouldn't feel any sensations in that area. Sensations that you do experience, such as changes in temperature and pressure, come from the gum tissue that surrounds the implant.
Are Dental Implants Noticeable to Others?
Our office captures detailed impressions of your mouth to ensure your restorations look as natural as possible once attached to your dental implants. This way, no one should be able to tell that you even have dental implants to begin with (unless you tell them of course!) Implants are meant to mimic tooth roots exactly, which means they are strong enough to hold crowns, bridges, and dentures easily. There's no need to worry about holding your jaw in such a way that implies you have false teeth or prosthetic tooth roots.
Do Dental Implants Decay?
Dental implant restorations are not made from organic material like real teeth are, so therefore they cannot develop cavities. With that said, oral hygiene is still necessary as your natural teeth can still develop cavities and the gum tissue surrounding your implant can become infected if not properly cared for. While it's a bonus to not have to worry about decay in your restorations, your risk for implant failure only goes up the less often you practice at-home oral care.
Will I Have to Take Off Work for Dental Implant Surgery?
In most cases, patients only need to take one to two days off after they receive dental implants. However, the number of days you decide to take off is entirely up to you and may be dependent on your unique case. For example, if you had several dental implants placed or you work a physically demanding job, you should take more time off (i.e. three to four days). The last thing you should do is exert too much energy as this can negatively impact your body's ability to heal. Try to schedule your surgery on either a Thursday or Friday for added convenience.
How Can I Tell If My Dental Implant Is Failing?
The most common signs that a dental implant is failing include severe discomfort around the surgical area, inflammation, and swollen gums. Additionally, it is not normal for the implant to feel loose in any way, just like a natural tooth root shouldn't. If you notice these symptoms, get in touch with our office immediately.