Teeth Whitening – Ormond Beach, FL
Brightening Smiles With Fast, Effective Treatment
Your teeth will darken over time. Changes in the color of your teeth can be caused by such factors as the food and beverages consumed (like coffee, tea and soda). Other known factors for discoloration may include childhood medications or illnesses, aging, tobacco use or improper oral hygiene. Restoring your natural white smile is a priority for our dental whitening team. We can provide a variety of options for whitening your smile.
Your teeth will darken over time. Changes in the color of your teeth can be caused by such factors as the food and beverages consumed (like coffee, tea, and soda). Other known factors for discoloration may include childhood medications or illnesses, aging, tobacco use or improper oral hygiene. Restoring your natural white smile is a priority for our dental whitening team. We can provide a variety of options for whitening your smile.
Why Do Teeth Stain?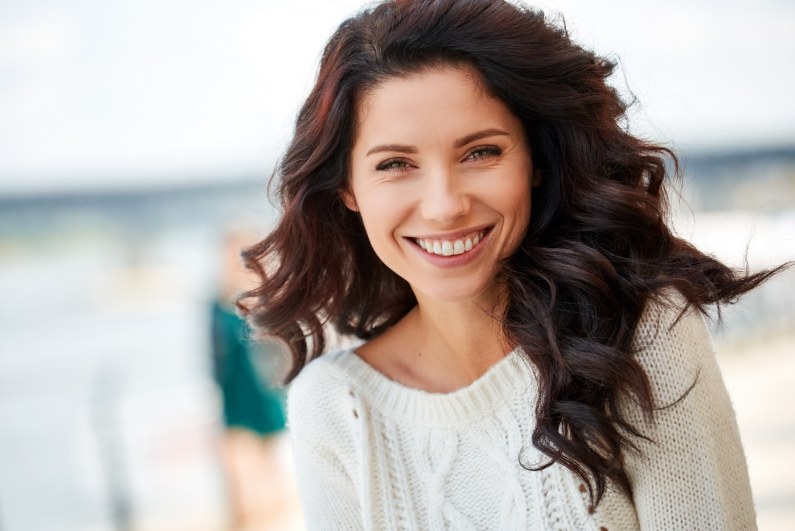 Our teeth have multiple layers. The enamel is the top, protective barrier that works to keep harmful bacteria from penetrating the deeper layers of your tooth. Unfortunately, over time, everything from the food and drink we consume to the fluoride in toothpaste, bacteria can be left behind as well as remnants that cause staining. When bacteria and stains are left to sit on the surface of your teeth, it will begin to turn your teeth from a bright, pearly white to a yellow or gray tinge.
To understand what types of things can stain your teeth, here are a few examples:
Dark-colored foods and beverages such as coffee, tea, soda, red wine, berries
Smoking or tobacco products
Medications for high blood pressure or some antihistamines
Disease therapy methods such as chemotherapy or radiation
What is Teeth Whitening?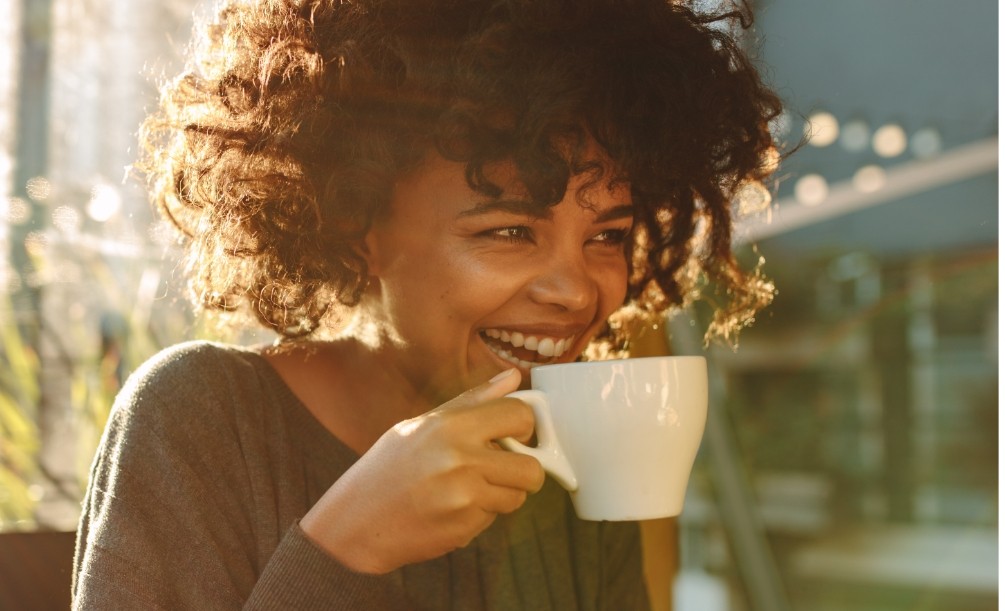 Teeth whitening is a form of treatment that brightens a person's smile, removing stains and discoloration. There are many methods of teeth whitening, and it is considered one of the most common and popular cosmetic procedures because of its ability to provide fast and effective results.
Most dental offices offer teeth whitening services, but patients should know that this particular method of cosmetic treatment is not permanent. It will require regular touch-ups in order to maintain a brighter smile.
Professional-Strength Whitestrips
Dr. Nawrocki will be happy to provide you with professional-strength whitestrips to use in the comfort of your own home. Similar to those found in stores, these are 80% stronger than over-the-counter products. It is important to follow his instructions regarding how long you should wear them each day in order to achieve the desired results. Typically, you will need to wear them for 20 minutes.
Take-Home Whitening
If strips aren't what you want, we can provide you with custom-made whitening trays that will fit your upper and lower teeth. Using impressions taken of your teeth, custom trays are made to ensure a comfortable fit. In combination with a professional-strength gel, you will need to use your take-home whitening kit for 1-2 weeks, wearing your trays for 20-30 minutes before bed, in order to see a difference in your smile.
Deep Bleaching
For patients with stubborn stains who Dr. Nawrocki believes would benefit from this method of treatment, you'll schedule two in-office bleaching sessions, as well as use our custom-made whitening trays at home in between your sessions to achieve maximum whitening results.
Your in-office treatments will incorporate the use of Zoom! whitening, which offers dramatic results much faster. The simple process requires us to apply a thin coat of whitening gel on the teeth before using a low-UV light to activate the gel and blast away stains.
Express White
If you are looking for the quickest way to whiten your teeth, Express White can brighten your smile in as little as 10-15 minutes, and it can be performed during a regular cleaning.
How Long do Teeth Whitening Results Typically Last?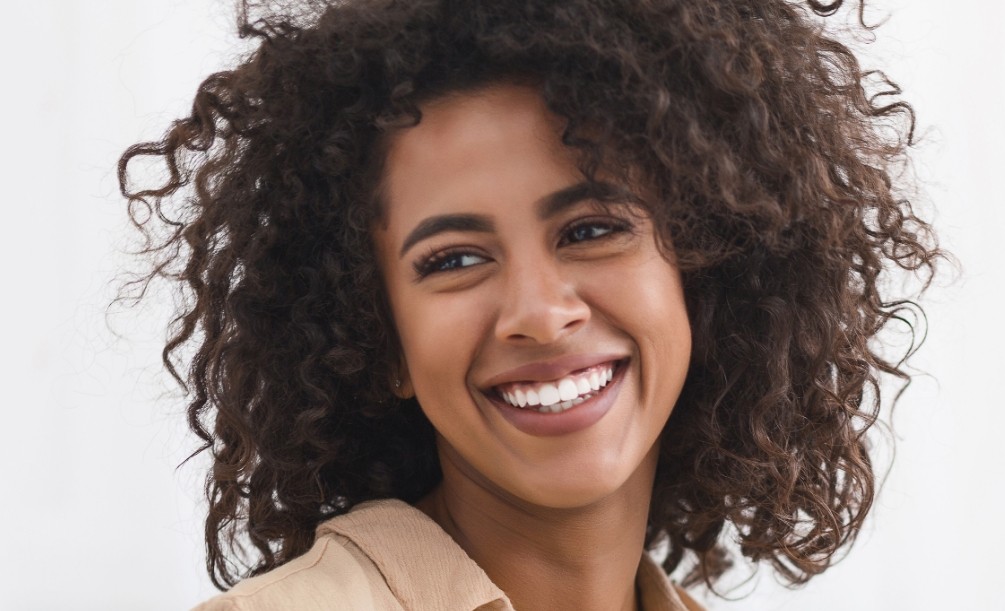 On average, you can expect your teeth whitening results to last a few months; however, it will be necessary for you to perform touch-ups should you wish to extend the life of your brighter smile. Unlike porcelain veneers that are permanent and much more stain-resistant than natural tooth enamel, teeth whitening does require regular treatments. For patients looking for a more affordable way to brighten their smile, there's no better solution than teeth whitening.
Understanding the Cost of Teeth Whitening
Are you eager to enhance the natural beauty of your smile? Teeth whitening could be the solution that you've been looking for. Not only is it an effective way to address discoloration, but it can be completed promptly as well. However, it is important to consider the cost of your treatment beforehand. No one wants to see unnecessary surprises on their bill.
Read More
Factors that Affect the Cost of Teeth Whitening
Teeth whitening is generally one set price, but there are a few different factors that can affect how many treatments you will need before achieving your desired results. Here are some of the most prominent ones:
The severity of your staining.
The type of discoloration that you want to address (intrinsic vs. extrinsic).
If you need to have other treatments completed ahead of time, like a filling or dental crown.
Types of Teeth Whitening: What Do They Cost?
There are several different teeth whitening options out there, and they all have different price points. Here is what you can expect to pay when it comes to these treatments:
In-Office Teeth Whitening: This usually costs between $300 and $800. In some cases, it can cost upwards of $1000.
Take-Home Teeth Whitening: For professional take-home whitening kits, the cost is usually around a few hundred dollars.
Over-the-Counter Trays: Usually, teeth whitening trays that you find over-the-counter are less than $100.
Over-the-Counter Strips/Gels: This is the most affordable option out there. These boxes usually cost between $20 and $40 and contain enough to last up to 2 weeks.
Fast Teeth Whitening VS Inexpensive Teeth Whitening
You may be wondering why professional teeth whitening from dentists is so common when it cost significantly more than what you can get from your local drugstore. However, you should remember that with cosmetic dentistry of any kind, the quality of the final outcome is clearly reflected in the amount that you pay. When you use cheaper strips and gels, you may see little to no results. On the other hand, professional teeth whitening is designed to whiten teeth quickly and dramatically. As for in-office teeth whitening, you can walk out of the practice with a smile that is several shades lighter in as little as an hour. When choosing which type of teeth whitening is right for you, be sure to consider the kinds of results that you're looking for and how quickly you want them.
To find out exactly how much you can expect your teeth whitening to cost, give us a call. We're eager to help you achieve a brighter, whiter smile!
Teeth Whitening FAQs
Are you unhappy with the color of your smile? If so, you might be thinking about getting professional teeth whitening in Ormond Beach. Even though you know more about the process after reading the information above, it's completely normal to have a few concerns on your mind. To help you out, our team has decided to answer some frequently asked questions below. If you prefer to speak directly with a member of our team, don't hesitate to reach out !
Read More
Does Teeth Whitening Hurt?
Many patients are hesitant to undergo cosmetic treatment because they're worried the procedure will hurt. However, professional teeth whitening in Ormond Beach shouldn't be painful because your treatment is entirely customized to suit your needs. Because of that, you're significantly less likely to experience tooth sensitivity. Of course, you should let our team know if your teeth are more prone to sensitivity so we can determine the next best steps to make you comfortable, such as using a specialty toothpaste or spacing out your whitening appointments.
How Can I Make My Teeth Whitening Results Last?
Most people can expect their bright results to last anywhere from a few months to a few years. However, the exact lifespan depends entirely on how well you care for your new and improved smile. There are many steps you can take to keep your pearly whites shining for as long as possible, including:
Practicing good oral hygiene (i.e., brushing twice a day, flossing daily, rinsing daily with an ADA-approved mouthwash)
Visiting your dentist every six months for a checkup and cleaning
Reducing your intake of dark-colored foods and drinks (i.e., soda, red wine, coffee, tea)
Kicking poor dental habits to the curb (i.e., smoking, biting fingernails, using teeth as tools)
Am I A Candidate for Teeth Whitening?
Almost anyone with a discolored smile is a good candidate for teeth whitening! Of course, the only way to find out whether or not you're eligible is by scheduling a consultation with our team. We'll conduct an oral examination, review your medical history, and inquire about your goals to determine if this service is right for you. If your oral health is in tip-top shape, we'll begin working on your custom treatment plan. Otherwise, you may need a preliminary treatment (like periodontal therapy if you have gum disease) before moving forward with the process.
Is Teeth Whitening Safe?
Yes, it's considered extremely safe if it's administered by a licensed professional! Products that aren't FDA- or ADA-approved haven't undergone rigorous testing, meaning they could potentially harm your smile. That's why you should only seek advice and treatment from our team. Not only do we have the right tools and products to help you safely achieve your desired results, but we can provide you with expert advice on what to purchase at your local store.