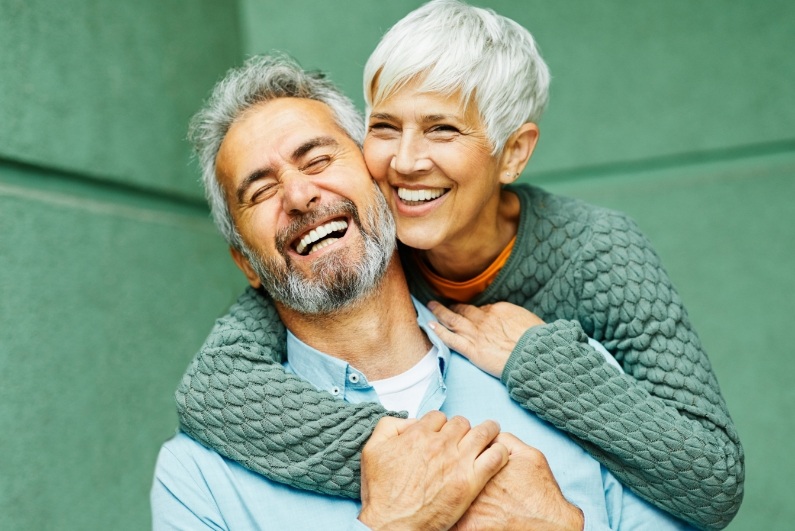 Periodontal disease, injury, tooth decay or the way you bite your teeth together can all cause a loss of your natural teeth. However, we can bring back the smile to your face with custom made dentures to restore your missing teeth. With the latest techniques and technology, we can now make your replacement teeth comfortable and appear very natural.
Types of Dentures:
Complete Dentures are used when it is necessary to replace all of the white teeth.
Partial Dentures with their metal framework, replace multiple missing teeth.
Implant Dentures retain dentures for maximum stability.
Immediate Dentures allow patients to never be without a smile, even immediately after needed extractions.
With your new dentures, speaking and eating may feel different at first, but these regular activities will resume normally once you are accustomed to your teeth. Ask our doctors to see which type would be right for you.